You're a 1st time buyer or even an experienced camper. You've loaded your rig up, driven a few hours or a few hundred miles. You finally arrive at the campsite, its 90 degrees with 100% humidity. You and your partner have argued over your backing skills, the kids are hungry and the dog is barking.
Sound familiar? It's not over.
You unhook, its level and all you want to do is turn the AC on and enjoy a cool one. You press the switch for the AC and NOTHING!
Yea…we're having a good time.
At FREEDOM RV Inspections and Services we believe that preventative maintenance and knowledge can minimize and prevent this and other breakdowns from happening. (This does not include the arguing when backing).
FREEDOM RV Inspections and Services offers a full line of Preventative Maintenance options that can/will extend the life and usage of your unit.
Propane Service
Other than the electrical system of your unit, propane reaches more areas of equipment than anything else. Stove, refrigerator, furnace, hot water heater and if equipped, outside grill. A poorly maintained propane system when it quits working will dampen your camping trip and could potentially be dangerous. IF YOU SMELL PROPANE AND DON'T KNOW IT'S SOURCE, GET OUT OF THE UNIT AND IF POSSIBLE, TURN OFF THE TANKS.
Water Heater Service
Over time, the water heater will accumulate sand, grit, pieces of the anode rod and other sediments in the bottom of the tank. These sediments can then be transferred into the water lines affecting the taste and pressure of your water. It requires a high-pressure flush to remove the debris from the water tank.
Furnace Service
As important as the AC is in the summer, the furnace is its equal in the fall and winter. FREEDOM RV Inspections Services will inspect and test the furnace to ensure it is operating and functioning in a proper manner.
Refrigerator Service  (Absorption style only)
 If you find that the refrigerator "Just won't get cold," there are several things that could be preventing it. FREEDOM RV Inspections and Services can perform test on the refrigerator to ensure it is performing at its maximum.
Slide out and Topper Service
 The functionality of the slide out seals are vital to your unit. It keeps rain and debris out of your unit and keeps the AC and heat inside. They are made from rubber and are susceptible to the damage of the elements. To perform as intended the seals must be inspected and treated to maintain the pliability needed.
The slide out gears are metal on metal and require a lubricant to ensure a smooth operating slide.
Air Conditioner Service
To keep you and your family cool while camping the air conditioner must be in peak performing status. A dirty, clogged AC will not perform to the rated capacity. This is a vital piece of equipment, and it must be maintained. FREEDOM RV Inspections and Services will do a complete and thorough service on your AC by inspecting, cleaning, and testing your unit.
Battery Service
 The maintenance and upkeep of your 12-volt battery is absolutely essential. The battery operates the interior lights, water pump, and control boards on many items and other equipment. A low voltage, poorly maintained battery will eventually lead to failures of your equipment.
Pickup, Setup, and Return Services
Time is something we never seem to have enough of. Why not save some of your weekend by allowing FREEDOM RV Inspections and Services to deliver your unit to your campsite? When you arrive, your unit will be in the designated location and possibly, depending on the package, completely set up ready for you and your family to enjoy. A return option is also available. There are several packages to choose from.
Water system – Discharge/Blackwater Service
WHAT IS THAT SMELL???
We've all been there and know what it is. You've dropped every type of chemical pod there is into the tank. You've poured in all types of cleaners and concentrates, and the smell won't go away. POO Mountain has taken over your black water tank and the only way to rid yourself of it is to break it down. FREEDOM RV Inspections and Services will use a high-pressure wand to break down the solids in the waste tank and flush it out. You will also receive tips on how to prevent this from occurring.
**Requires a location where proper disposal is available
Coolant and Lubrication Analysis
FREEDOM RV Inspections and Services offers coolant and lubricant analysis for many different types of equipment and a host of different applications including engines, transmissions, differentials, generators, and APUs (Auxiliary Power Units). The engine oil analysis service is designed to meet your needs and provide you with complete data that shows the overall health of both the oil and the host equipment.
Lubricant analysis has been proven to be a highly effective way to maintain equipment, minimize maintenance costs and ensure against equipment breakdown and loss of use. The engine oil analysis kit provides the user with a detailed, yet easy to understand, report that covers all of the test results and shows the outcome of the engine oil analysis.
The engine oil analysis kit is designed to meet all your equipment maintenance needs and ensures your equipment remains as "worry free" as possible. In an effort to meet all system demands, there are currently (3) levels of testing including our Basic engine oil analysis kit, an Advanced engine oil analysis kit and an Ultimate engine oil analysis kit. The engine oil analysis service and lubricant analysis data gives you peace of mind in knowing your equipment is protected through scientifically proven testing and analysis methods.
So be sure you don't get caught by unanticipated problems that leave your equipment off the road and in the repair shop where it's not in use. Choose the engine oil analysis kit or lubricant analysis kit that fits your needs and maintenance requirements.
Winterization/DE Winterization
  Schedule both the Winterization and De-Winterization service to receive a $20 discount.
  **NOTE** Must have access to a water source. While performing either of the processes, you will be invited to watch and/or assist to learn how to do this.
 Winterization Service
 Living in an area where the temperatures go below freezing, it is imperative that your unit is winterized. The water lines, valves and faucets are made from plastic material and will not stand up to water freezing in them. To prevent damage and possible failure of your water system, a thorough winterization must be done. Price includes RV antifreeze.
De-Winterization Service
Spring is in the air and camping fever is coming on. The RV has been sitting through the winter and now needs to be prepared for the upcoming season. De-Wintering is the removal of the food grade anti-freeze and flushing the system. The hot water heater needs to be filled also. FREEDOM RV Inspections and Services can have you up and running in no time. Price includes anode rod if needed.
Unit Relocation/Delivery Service
You haven't lost the passion or desire to go to different places throughout the country but the thought of having to drive or tow your unit there has become somewhat of an undesirable task.
 OR
 You may have purchased a unit that is hundreds or thousands of miles away and need to get it home. If the thought of having to retrieve the unit yourself is not appealing, then contact us.
Allow Freedom RV Inspections and Services, LLC to do the driving/hauling for you.
We will go to the location where the unit is located and conduct a safety inspection. On completion of the inspection, we will either drive or tow your unit to the designated delivery location.
Our driver is a Class "A" CDL holder with 38 years' experience. He also was an Instructor for the U.S. Army Transportation Corp where he taught driver skills.
Contact us for more information.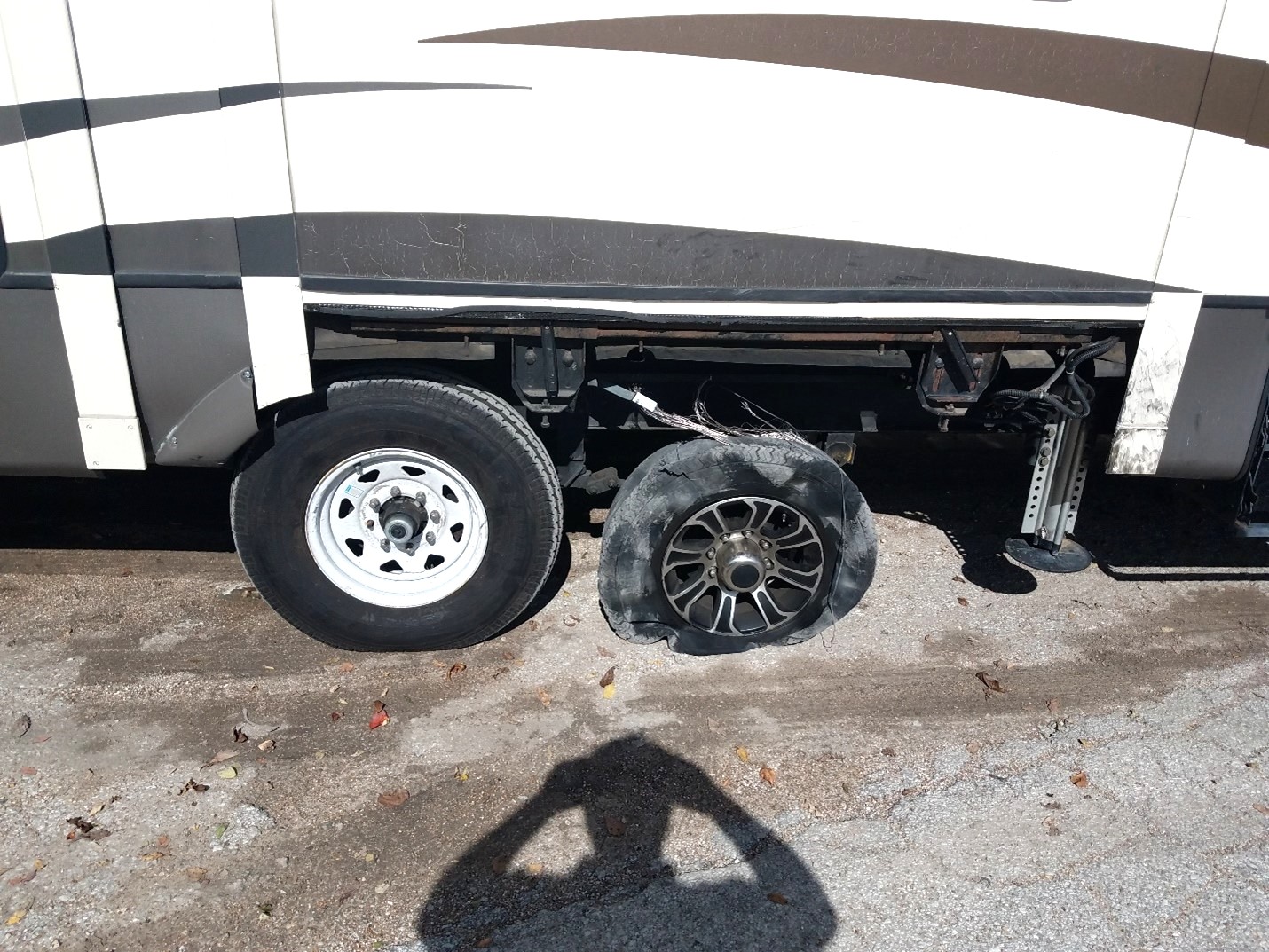 Taking care of your tires is essential! This is an example of possible outcome from running on out of date tires. This tire was 7 years old.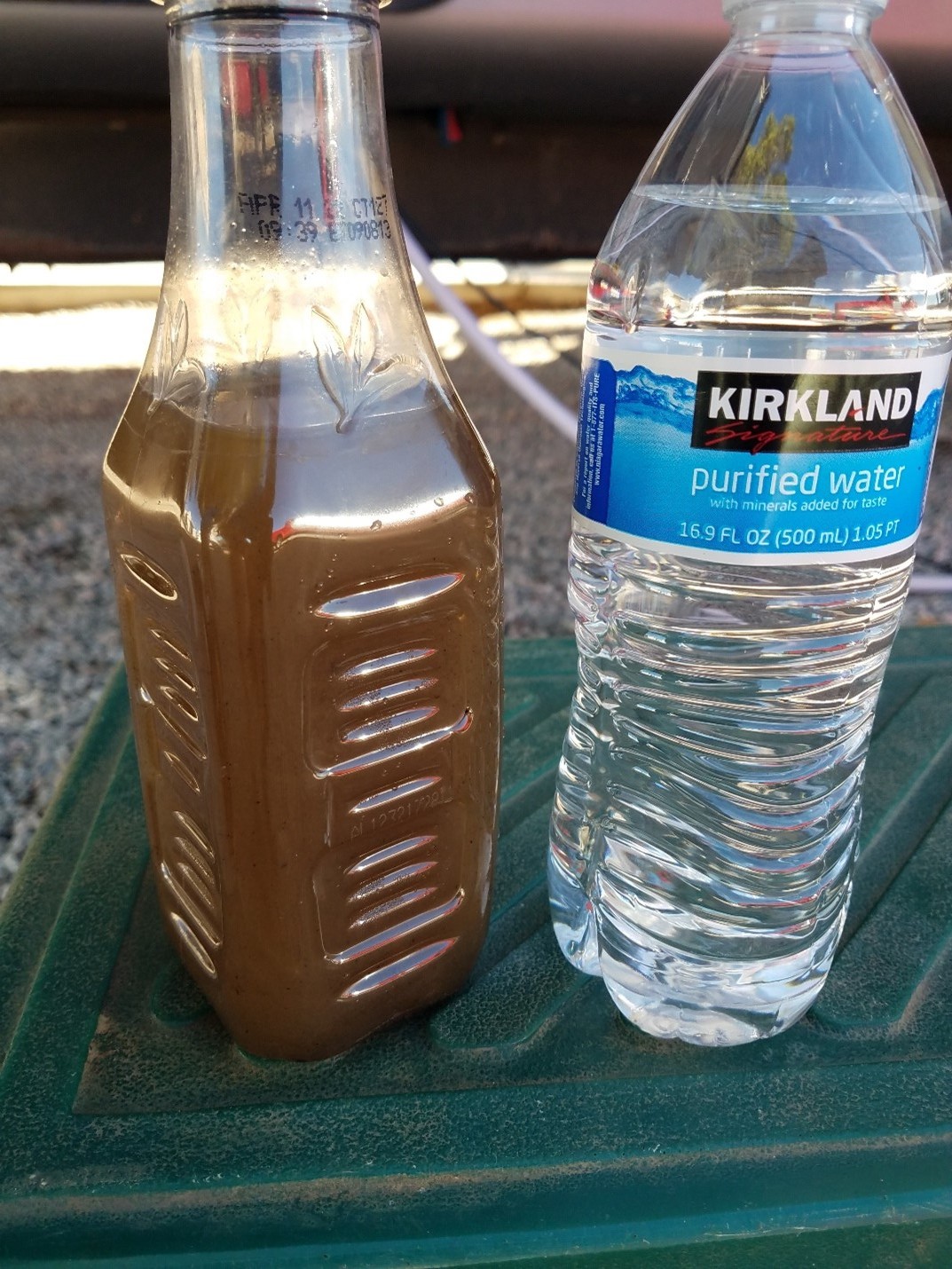 An example of what the inside of your water tank looks like if you don't back flush, descale and maintain this piece of equipment.
Hourly Rate
Begins when we arrive on site.
We offer a 10% discount for military customers.
10% discount for cash payments.
(One discount per invoice.)
$150
/hr or partial hour
Service charge will double
$100
and up depending on location. 
Service Hours
Monday-Saturday 8am-6pm. Emergency only after 6pm.
Sunday Emergency only.
Payment
Cash, Credit Card or PayPal
Full RV Services and Repairs
Satisfaction Guaranteed